Negative Accounts Receivable
& Customer Prepayments
making you crazy?


Finally! A new easy way for
Customer Prepayments that eliminates the old, confusing (yet "official"!) way!
There are two ways to do customer prepayments and client retainers in QuickBooks. One way is easy. The other is hard, the "official" way. Which is best for you? I'll show you.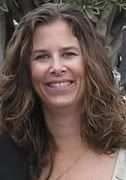 From: Jennifer Thieme, Certified QuickBooks ProAdvisor
Dear Friends,
Do you need an easy way to record prepayments in QuickBooks?
Are you exasperated by the "official" way to do them? You are not alone! Many people are.




This eBook is for you if...
You don't know how to record them or to use them once you've recorded them.
The official QuickBooks help doesn't make sense to you.
You need to keep track of vendor costs against them and don't know how.


Wonderful client's books
are a disaster from doing prepayments
the "official" way!
I once had a wonderful client named Brad. He was an engineer and owned his own firm, not far from my home.
Brad often received prepayments from customers and thought he knew how to show them in QuickBooks, but he wasn't sure. So, long before he found me, he hired somebody to help him, a very knowledgeable and sweet bookkeeper by all accounts.
She told Brad... "You're not doing the prepayments the right way."
What she meant was... "You're not doing prepayments the 'official' way."
So she tried to teach Brad how to do them the official way.
  Download Now ~ Free Ebook
"7 Time Slashing Strategies for QuickBooks"

Available for immediate download


He struggled and struggled
to do them the "official" way...
But Brad thought the "official" way was so confusing! He couldn't remember all of the steps, there were so many. Plus they didn't make sense to him.
But it was the "right" way, the way all of the bookkeepers and CPAs thought it should be done. Even the internal QuickBooks help teaches the "official" way.
Months passed.
So Brad found somebody else, a wonderful CPA. The CPA agreed with the "official" way for prepayments. So HE tried to show Brad again and again how it was "supposed" to be done.
Because Brad is not bookkeeper, he just could not remember how to do it. He couldn't remember how to show the prepayment on an invoice, and how to figure out how much each customer had on balance after some of the prepayment had been used.
But TWO people told him to do them the "official" way, so he continued to struggle with the confusing steps.
More months passed.
And that's when he found me. He was so upset and exasperated.
All he wanted was an easy to use system
for recording customer prepayments!
But between his old way of doing them, and the new way, his books WERE A DISASTER! I had to spend many hours to clean up his Balance Sheet and Profit and Loss statements.
I'm sure the bookkeeper and CPA were good people meant well. But they couldn't think outside the box, couldn't think of a practical way to help their client.
He showed me what he had been doing BEFORE hiring that first bookkeeper and the CPA.
I was astonished at this new way I discovered.
This new way needed to be refined... he had steps missing, but I could see how much easier it was going to be for non-bookkeepers. I could see why he started experimenting this way.
So I documented a system. I wrote everything down that needed to be done. I had to refine things quite a bit and add some significant steps at the end that were COMPLETELY missing.
But I knew this way was the best way
for non-bookkeepers.
Not only do I show you this new, easy way, I also show you the old, hard way too! You get both. This way you can sit down with your CPA and decide which to use.
I also show you...
... what happens to the Balance Sheet & P&L for both ways.
... how to handle customer refunds for both ways.
... how to track vendor costs against the customer prepayment.


This eBook will teach you...
Taxable sale vs. non-taxable prepayment... scary thought that you might be paying tax on a prepayment... are you?
Method #1 - "Official" way for prepayments
~Setting up QuickBooks for this method - three steps
~Using this method - step-by-step instructions
~Determining customer prepayment balances once they're recorded and used
~Moving the money from a prepayment status to an income statust
~Double checking your work
~Financial statement impact at each step
Method #2 - This brand new, unique method for recording customer prepayments
~Using this method - step-by-step instructions
~Moving the money from a prepayment status to income status
~Special year-end journal entries needed
~Financial Statement impact at each step

Another scary thought: keeping track of vendor costs... are you overspending the cash?
Advantages & disadvantages for each way.
Handling customer refunds for each way.


Learn these tricks directly from one of the Internet's leading QuickBooks experts!
Learn my QuickBooks secrets.
Discover what I learned about customer prepayments by working with real clients just like you.
Learn my unique "tricks of the trade" and legitimate shortcuts to make your life easier.
Only $9.97!
This ebook...
... clearly explains WHAT you will learn

... explains WHY you need to do things a certain way

... shows you step-by-step HOW to do the tasks

... has plenty of screen shots at each step

... explains the accounting theory behind each transaction (for advanced users)

... is written by someone "in the trenches," who understands YOUR point of view!

... is like having me there with you, guiding you step by step!
Absolutely Zero Risk
I guarantee your satisfaction with this 66 page pdf... you WILL learn how to record customer prepayments in a way that makes sense to you... you WILL understand what you are doing at each step...
60 day money back guarantee! 100% refund of your purchase price if you aren't delighted. NO QUESTIONS ASKED.
Download the eBook right now for only $9.97.
To Your Success,





P.S. If you don't get this eBook right now, will your customer prepayments be right? Probably not.
P.P.S. Remember the guarantee: Zero Risk.



Need eBook support? Click here:
negative accounts receivable/customer prepayments
eBook support link.
QuickBooks and QB are registered trademarks of Intuit, Inc.